Why You'll
LOVE
the Comedy Magic of Billy Riggs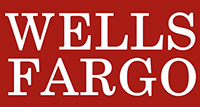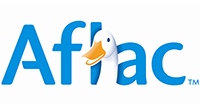 READ WHAT AUDIENCES SAY ABOUT
BILLY RIGGS
The only word I can think of to describe Billy Riggs is "WOW!" He has the whole package. One minute he has you crying, the next minute laughing, and the magic is incredible. I am still getting rave reviews from agents all over the state [of California].
Rebecca Huddle, Agent & Conference Coordinator
Farmers Insurance, California
I've never seen a magician get the overwhelming response you get on our cruises! Gales of laughter accompany your every performance, and the audience comments afterwards are simply outstanding.
Mike Waldron, Director of Entertainment, Premiere Cruise Lines
CLICK HERE. FOR THOUSANDS MORE TESTIMONIALS
FULL BROCHURE HERE.

World-class illusionist Billy Riggs

is a master magician who brings a unique flair to corporate entertainment. He has dazzled audiences on five continents as a magician, been a featured entertainer on 10 cruise ships, and performed to crowds from 20 to 20,000. Imagine your people laughing until they cry, being astounded by Las Vegas-quality magic, and leaving with the unmistakable sense that they have been thoroughly… entertained (not to mention having sore cheeks from laughing so much!). Audience participation, hilarious comic routines, music and astonishing effects come together in an unforgettable evening of fun and adventure. Billy reads minds, levitates audience members, and performs classic illusions and original effects, all while tickling funny bones. Quick hands and quicker wit combine to make meetings come alive! (30 to 60 minutes) Billy Riggs lives in Austin, Texas, but travels the world.
NO ONE

combines mind-blowing magic, natural hilarity and dazzling entertainment so seamlessly. And

NO ONE

provides more for your dollar (or even comes close!)
Billy Riggs provides more value for your conference budget!