Why Insurance Groups
LOVE
Billy Riggs
Billy's Insurance Clients Include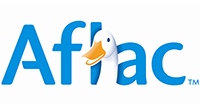 READ WHAT INSURANCE COMPANIES SAY ABOUT
BILLY RIGGS
The only word I can think of to describe Billy Riggs is "WOW!" He has the whole package. One minute he has you crying, the next minute laughing, and the magic is incredible. You leave believing you can accomplish anything! He did an amazing job with magic and inspiration and I am still getting rave reviews from agents all over the state [of California].
Rebecca Huddle, Agent & Conference Coordinator
Farmers Insurance, California
Great, entertaining and very inspiring! The best speaker I've ever seen. I especially like the way you customized the presentation to our organization.
Kathy Mabe, President and CEO , Nationwide Insurance
CLICK HERE. FOR THOUSANDS MORE TESTIMONIALS
KEYNOTE TOPICS LISTED HERE.


Billy Riggs is not just a speaker.

He's been called "a psychologist masquerading as a comedian and entertainer," and was named one of America's Top Five Most Entertaining Speakers. But he's also a riveting orator and a naturally hilarious performer. His presentations change lives, improve attitudes, turbocharge sales, inspire great leadership, and elicit exceptional service. Awarded the prestigious CSP* designation in 2002, Billy's skills as a professional speaker has been perfected over nearly 4 decades. Audiences find themselves so stirred by his sincerity and power on the platform that he was booked for the prestigious Million Dollar Round Table for their 13,000 attendees. When Billy Riggs appears, things on stage disappear, time flies, and no one leaves the room! Using Las Vegas-quality magic and illusions to drive home his points, Billy's presentations have transformed hundreds of otherwise ordinary conferences into events that are truly special. His quick wit and quicker hands spread laughter and raise morale as listeners learn to reshape their destinies by eliminating their "Grand Illusions" and embracing even grander realities. Billy Riggs lives in Austin, Texas, but travels the world.
NO ONE

combines real content, practical training, heartfelt inspiration, natural hilarity and dazzling entertainment so seamlessly. And

NO ONE

provides more for your conference dollar (or even comes close!)
Learn about Billy Riggs' Triple Play