admin
I laughed and I cried! It was the most moving 1.5 hours! I highly recommend Billy to any organization.
admin
Leave a Comment about this Article
Recent
Articles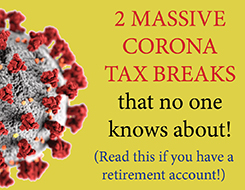 Special provisions from the federal government in response to the Covid 19 crisis present a huge windfall opportunity
Imagine trying to win a skeet-shooting contest… while blindfolded, and not even knowing which direction the skeet is being
As we're all reeling from the loss of jobs, return of deposits, and reduction of our income, you may benefit
Request Your Free Report:
THE 10 QUESTIONS TO ASK BEFORE YOU EVER BOOK A SPEAKER!